Welcome to
Hungry

+

Join the new experience to discover restaurants, food and friends. Introducing Hungry+ a social app that connect food + people.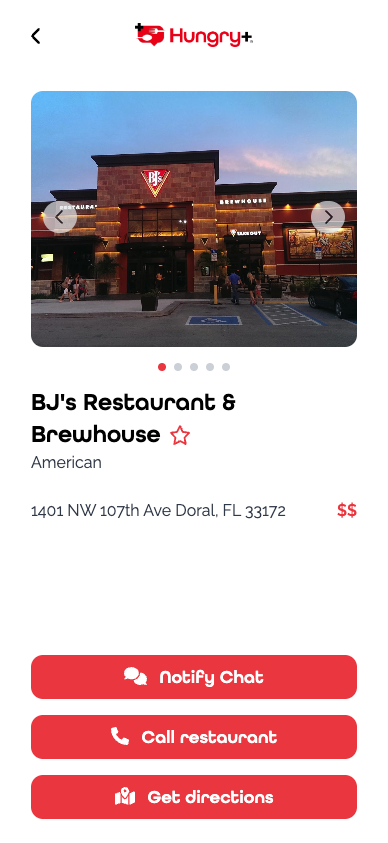 What is
Hungry

+?

We noticed "Where do you want to eat?" was taking too long to answer so we developed an app to change that. A fast, mobile, and social solution that provides our users with the best restaurants for their dining needs.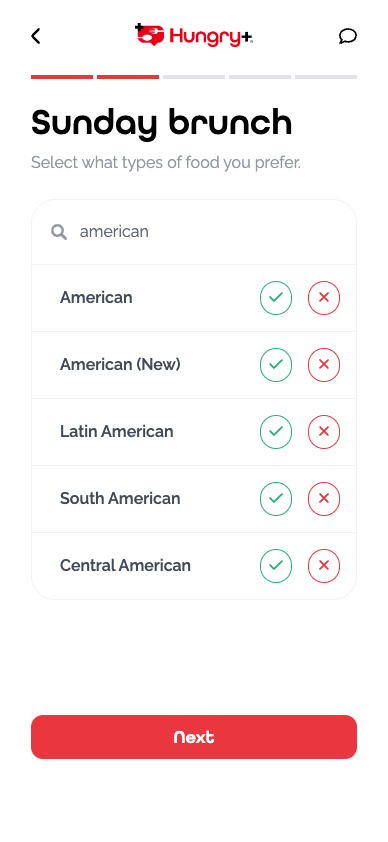 Different types of cuisine
Chose from a variety of cuisines or food types you are craving at that moment. Latin American, Japanese, Indian or Vietnamese? Nothing is off-limits with Hungry+.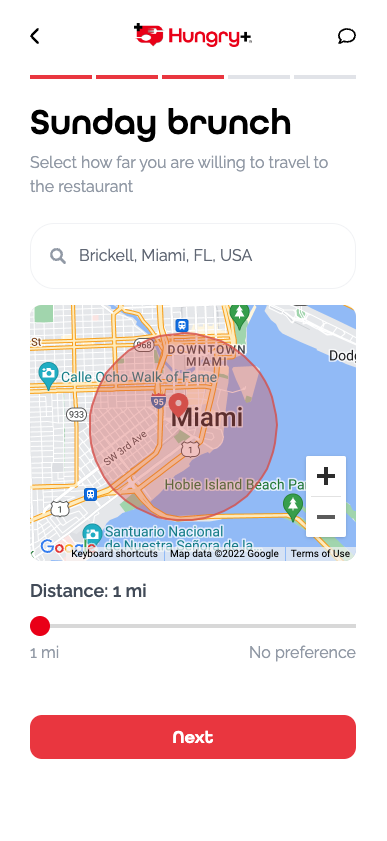 Anywhere you want
Do you want to eat in Miami or just 1 mile away from your house? Do you feel like driving 10 miles from your current location? Hungry+ adapts to your needs.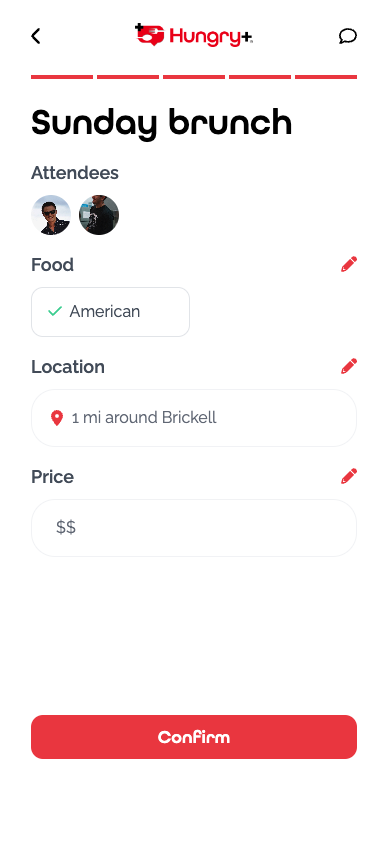 Review your options
Confirm your selections before the algorithm gets to work. It considers everyone's preferences before recommending restaurants to the group.
Learn what you can do with
Hungry

+

From searching restaurants to gifuring out where to eat with your friends. Hungry+ is your go to place everytime you are hungry or have a craving.
Why Hungry+?

Because people are spending 21 minutes per day when searching for a place to eat and we all deserve better than that.

Current Status

Our web-app provides restaurant recommendations for users and their friends across the US for free.

Eat with friends

Our algorithm works whether you want to find a restaurant for yourself or if you are planning to eat out with friends.

Restaurant lists

View lists of restaurants created by your friends and create your own to share with the world.

Restaurant Search

Cutting-edge security technology that even the NSA doesn't know about keeps you hidden.

Privacy first

You can specify what your friends and other people can view about your activity in Hungry+.
Frequently asked questions
If you have anything else you want to ask, reach out to us.
Where can I find Hungry+?

You can find our web app here. Create an account and start finding places to eat with friends.

Is Hungry+ in the App Store or Google Play?

We will be! Create an account here for our web-app and when we launch our app on the App Store and Google Play we'll be sure to let you know.

Do you charge users a fee to use the app?

No charge! Use our application to find a restaurant for FREE.

Does Hungry+ work across the United States?

Yup! Find a place to eat using our extensive and constantly updated database that covers the entire U.S.

Why Should I use Hungry+?

People spend over 21 minutes a day trying to find a place to eat. Other restaurant discovery apps don't solve this, but Hungry+ does. Better results + Better experience = A better way to find a place to eat.

What makes Hungry+ different?

You're not always eating alone - Our users can add friends in the app and search for a place to eat together. You don't like ads. We don't like ads. Our app doesn't have ads.